Welcome to The Healthy Path
with Dr. Valerie Richey!!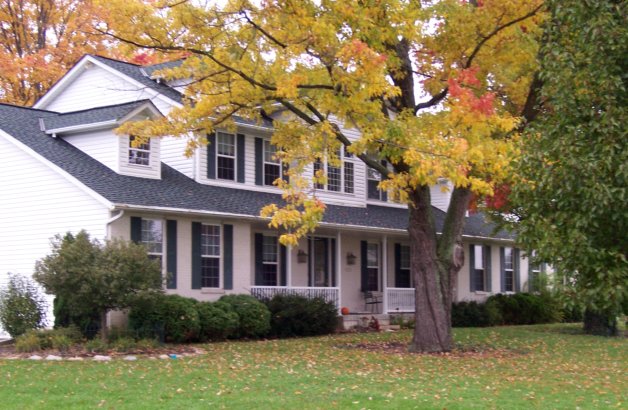 Dr. Richey specializes in the treatment of Lyme disease (Borreliosis) and associated tick borne chronic infectious diseases (such as Bartonellosis, Babesiosis, Brucellosis, etc) and zoonoses and other chronic infectious diseases. She also treats biotoxin illness which often complicates chronic Lyme disease.  She no longer sees patients with Morgellon's disease.
Her practice is in southern Ohio in the rural town of Mount Orab, Ohio which is near the urban city of Cincinnati, Ohio. Patients come from Ohio and the surrounding states of Kentucky, Pennsylvania, West Virginia, and Indiana. She prefers to see patients within a 5 hour driving radius.

Dr. Richey is a medical doctor (MD) licensed in the state of Ohio and in the state of Kentucky, and a naturopathic doctor (ND). She completed a Family Medicine residency and practiced as a traditional Family Physician. She now specializes in integrative medicine and is Board Certified in Integrative Medicine.
Furthermore, she was trained by two prominent Lyme specialists (often called LLMDs) on the east coast. In addition, she is a member of the International Lyme and Associated Disease Society (ILADS). She has been treating patients with Lyme disease since 2008.
Dr. Richey understands your chronic medical illness from personal and family experience. Just like you, she knows what it is like to be sick and tired of being sick and tired. And she will care for you in the comfort of her home-based office. She spends ample time with you and answers all of your questions.
Dr. Richey would like to help you
along the path toward better health!
Answers to your frequently asked questions about The Healthy Path
Request your appointment so that you can start along the path toward better health!
Find new patient forms for The Healthy Path.
What are the directions to The Healthy Path? The Healthy Path and Valerie L. Richey, MD, ND are located near Cincinnati, Ohio.
Please do not cancel your appointment until you have read and understood this cancellation policy.
Biotoxin illness often complicates chronic Lyme disease.
Bone cavitations (NICO) can complicate chronic Lyme disease.
Electromagnetic Radiation can be harmful to your health.
Find out more about Lyme disease from an LLMD.
Natural health products are essential for recovery from chronic infections and biotoxin illness.
Jarisch-Herxheimer reaction aka herx reaction often occurs during Lyme treatment.
Detoxification at home includes improved diet, better air quality, reduced electromagnetic radiation, and appropriate products.
Lymphatic drainage is essential for adequate detoxification with chronic infections and biotoxin illness.
Massage therapy promotes lymphatic drainage, decreases anxiety, reduces pain, and improves health.
Much illness can be prevented or improved with a healthy diet.
Healthy exercise benefits healing from chronic disease.
Healthy sleep habits help insomnia from chronic illness.
Everyone needs time management, but patients with chronic Lyme disease and biotoxin illness need energy and stress management, too.
Chronic infections and biotoxin illness often cause weight management problems.
Forgiveness and healing are connected; the ability to forgive leads to health.
The adverse connection between media and health affects your ability to heal.
Although physical healing is a worthwhile endeavor in this life, spiritual healing is even more vital for eternal life.
Check out these favorite books to learn more about chronic Lyme disease, biotoxin illness, health, and more!
Homeschooling is an ideal choice for students with chronic illness.
When college in-the-box is too difficult, consider college out-of-the box with home college.
Yasha Wildlife is dedicated to the rescue, rehabilitation and release of orphaned and injured Ohio wildlife.
AbunDANCE Ballet & Worship Arts is dedicated to teaching sound classical technique with worship dance in an uplifting Christian environment
The Healthy Path with Valerie L. Richey, MD, ND
Get valuable information about your health with this quality newsletter.
Learn more about Dr Richey.
Find out what others are saying about The Healthy Path with these testimonials..